INDUSTRY — CONTRACT — RETAIL — RESIDENTIAL — PUBLIC WORKS —
PLAINTEC was born in 1999, the result of the concern of a group of young technicians, with the aim of offering new solutions and working methods to a mature sector such as the construction industry.
We work with efficiency, commitment to our customers and respect for materials, the environment and society, providing a value added to each space.
We respond to the most modern construction needs with efficient and sustainable solutions in any type of work, both in new works and in rehabilitation works. Specialists in industrial warehouses, Contract channel (hotel sector, catering, offices), retail, residential buildings and public works. We prioritise personalised attention to all our customers.
We have the most advanced control, design and management tools to optimise the performance of resources. With a personalised service and our Lean Construction work philosophy, we offer our customers a firm commitment to meeting deadlines.
We have a multidisciplinary, qualified and dynamic team. Our strong point: we are committed to achieving maximum customer satisfaction, buiding trust that lasts beyond the project.
Plaintec's corporate strategy is to promote sustainable development and the improvement of society, generating wealth to guarantee people's well-being.
¿WOULD YOU LIKE KNOW MORE?
COMPANY CLASSIFIED BY THE STATE
PLAINTEC is registered as a contracting company for works in the Official Register of Bidders and Companies Classified by the State (Ministry of Economy and Finance), according to the following classifications:
> Grupo C: Buildings, all subgroups (C 01 to C 09).
> Grupo J: J 04, Installations Mecánicas de Fontanería y Sanitarias.
> Grupo K: K 04, Pinturas y Metalizaciones.

Awarded by the Placo company in collaboration with the multinational Saint-Gobain, world leaders in the manufacture and distribution of laminated plaster and related products, the VII Golden Gypsum Trophy was held in Madrid in January 2010, which rewards the best works carried out in Spain in the different product categories.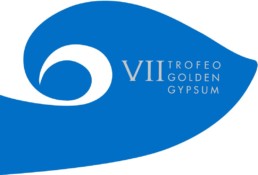 INTERNATIONAL SAINT-GOBAIN TROPHY
Winner in one of the three categories in the VII Golden Gypsum Trophy contest, Plasterboard Laminated (PYL). The awarded work is that of the City of Culture Library (Santiago de Compostela). This award highlights the excellent work carried out over the years by PLAINTEC, its professionalism and ability to respond to market demands and customer needs.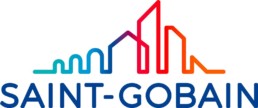 COMPANY HOLDING A PUBLIC WORKS CONTRACTOR'S LICENSE
PLAINTEC has the Portuguese Public Works Contractor Permit issued by IMPIC (Instituto dos Mercados Públicos, Imobiliario e da Construção), with the following qualifications to work in Portugal.
> 1st Category. Buildings and Constructed Heritage.
> 2nd Category. Roads of Communication, Urbanization Works and Other Infrastructures.
> 5th Category. Other Works.

CERTIFICATE IN QUALITY, ENVIRONMENT AND OCCUPATIONAL HEALTH AND SAFETY
PLAINTEC has implemented an Integrated Management System for Quality, Environment and Occupational Health and Safety based on the international standards UNE-EN ISO 9001, UNE-EN ISO 14001 and UNE-EN ISO 45001.
This allows us to influence the continuous improvement that we have always tried to maintain, and the fulfillment of all our objectives, as well as developing a high environmental responsibility, commitment to sustainability in the industrial field and reflecting our activity as safe and healthy, in order to last to improve the service that PLAINTEC provides to all its clients as well as to prevent accidents at work and health problems of our workers.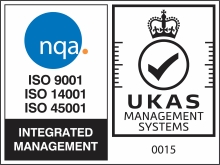 EMPRESA TITULAR DE ALVARÁ DE EMPREITEIRO DE OBRAS PÚBLICAS
ARDÁN WELL MANAGED COMPANY 2021
ARDÁN WELL MANAGED COMPANY 2020
ARDÁN WELL MANAGED COMPANY 2019
PONTEVEDRA PYME AWARD 2019
ARDÁN COMPANY OF HIGH PRODUCTIVITY 2017
ARDÁN WELL MANAGED COMPANY 2017
2010 - PLASTERBOARD CATEGORY WINNER
City of Culture Santiago de Compostela
SANT - GOBAIN GYPROC TROPHY 2010
Category Yeso Laminated Board. Winner
05

/ Some of our customers